Sushi
Available
Monday - Friday
11:30am to 5:45pm

Saturday -Sunday
2:30pm to 5:45pm
Items below served with two sides
Add a fiesta salad $3.49
Classic Jamaican Jerk Grilled Chicken
peppers, onions, & chimichurri
Sea Bass –or–
Mahi Mahi Brochette
over gulf shrimp, scallops and crab stuffing,
with a citrus cream sauce
citrus splash marinade with cornbread cranberry stuffing
Crispy Fried Shrimp Bites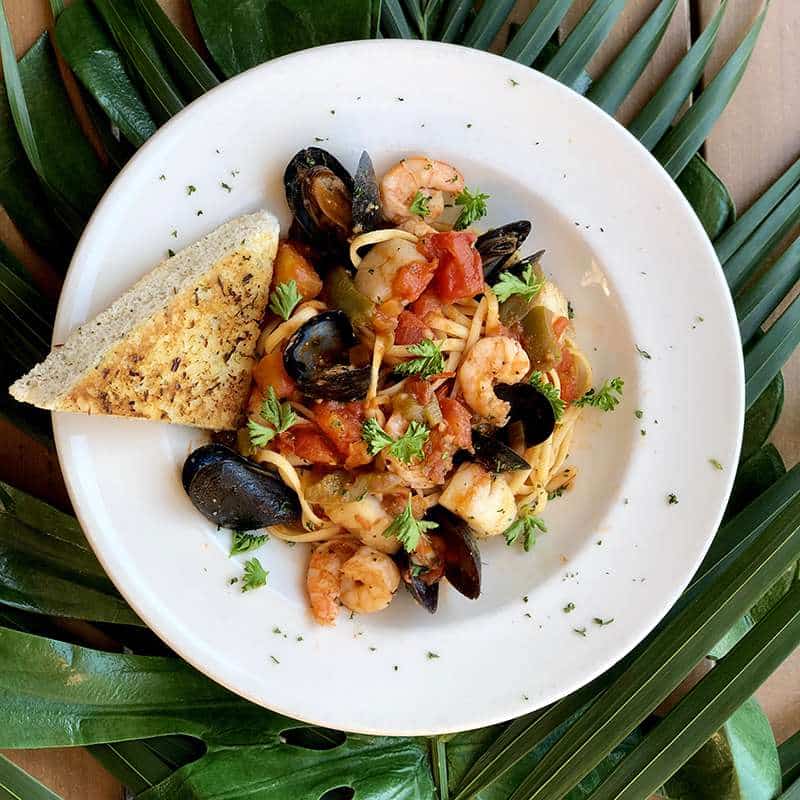 fresh catch, shrimp, scallops over a bed of rice, topped with bienville sauce and parmesan cheese.
zesty tomato creole sauce
with Shrimp 12.99 | with Sea Bass 12.99 |
with jerk chicken 11.99 | with seafood -
sautéed shrimp, scallops & mussels 14.99
Parmesan Mashed
Grit Cake
Seasonal Veggies
Island Slaw
Coconut Rice
Sweet Mashed Potatoes
Caribbean Black Beans
Jamaican Greens
Braised Cabbage
French Fries
Cornbread Cranberry Stuffing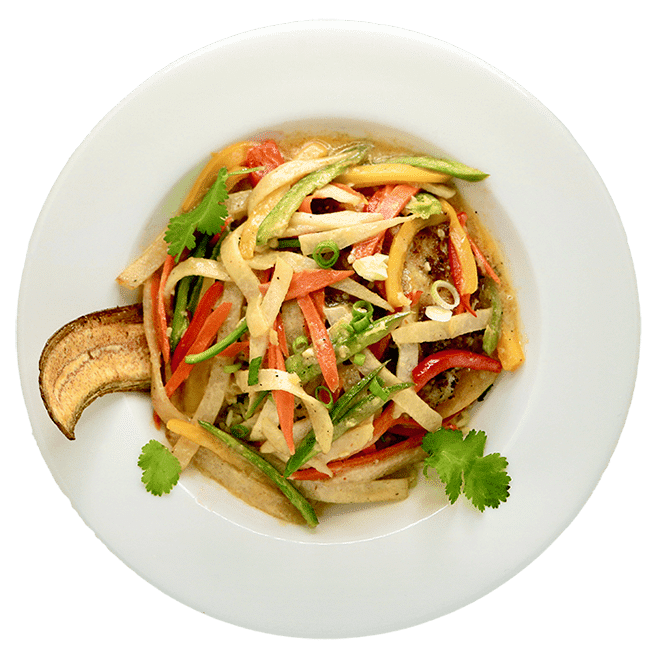 6445 4th St NSt. Petersburg, FL 33702
Sun-Thurs:  11:30 AM-10 PM
Friday & Saturday: 11:30 AM-11 PM
Brunch Available:
Saturdays & Sundays: 10:30 AM-2:30 PM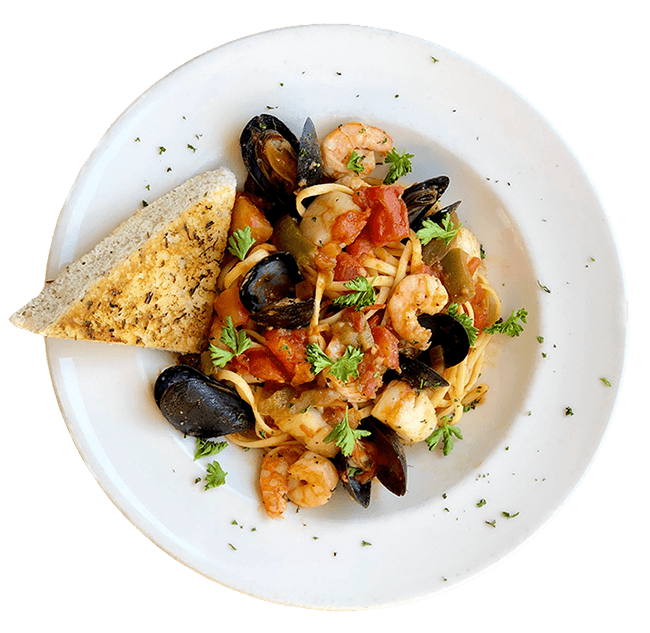 Copyright © Baystar Restaurant Group 2022. All Rights Reserved.