Main Menu
Chilled Bay Shrimp Cocktail
1 doz. 2.99 – 1/2 doz. 1.99
mildly flavored with scotch bonnet & cheddar cheese
flash fried, tossed in a poke sauce
Captain Rick's Fish Spread
Veggie 9.99, Chicken 12.29, Shrimp 13.29
rice chips, guacamole, and pickled jalapeños
Jerked Smoked Chicken Wings
chargrilled, choice of a cranberry jerk or tropical BBQ sauce
tomato, green onion, saffron infused coconut milk
stuffed with shrimp, bacon and cheddar jack cheese
lightly fried shrimp tossed in a firecracker sauce
coconut shrimp, firecracker shrimp
and fried shrimp, served with three signature sauces
lightly fried with tartar sauce
Mahi 12.99, Sea Bass 13.99, Grouper 14.99
mini wedge topped with shrimp, avocado,
tomatoes, and thousand island dressing
candied bacon, everything bagel crunchy stuff, tomatoes, blue cheese dressing
candied bacon, blue cheese, greens,
tomatoes, onions, cucumbers, balsamic vinaigrette
romaine, caeser dressing, island spiced croutons, parmesan
avocado, roasted corn, candied bacon, greens, tomatoes, red onions, & honey-poppy seed dressing
Top off either the Pleaser Caesar or Rumba Salad
with your choice of skewer
Scallop 13.99 | Grilled Shrimp 12.99 | Mahi Mahi 14.99 | Grouper 16.99 | Sea Bass 15.99 | Salmon 14.99 | Jerk Chicken 11.99
Served with island slaw. Add hand-cut fries - 2.99
Certified Angus® Beef topped with caramelized grilled onions & gruyère cheese on grilled marble rye
marinated in secret sauce, fried to perfection, lettuce and butter pickle chips
onions and peppers served on grilled marble rye
Classic Jamaican Jerk Grilled Chicken
topped with peppers and onions
pork, ham, salami, swiss cheese, sliced pickle and a dijonnaise sauce
white cheddar, bacon jam, arugula on a toasted brioche bun
cheeseburger 10.99, bacon & cheeseburger 11.99
grilled, blackened, fried, or jerk
The Freshest Grouper Sandwich
grilled, blackened, fried, or jerk
the best sandwich in the world!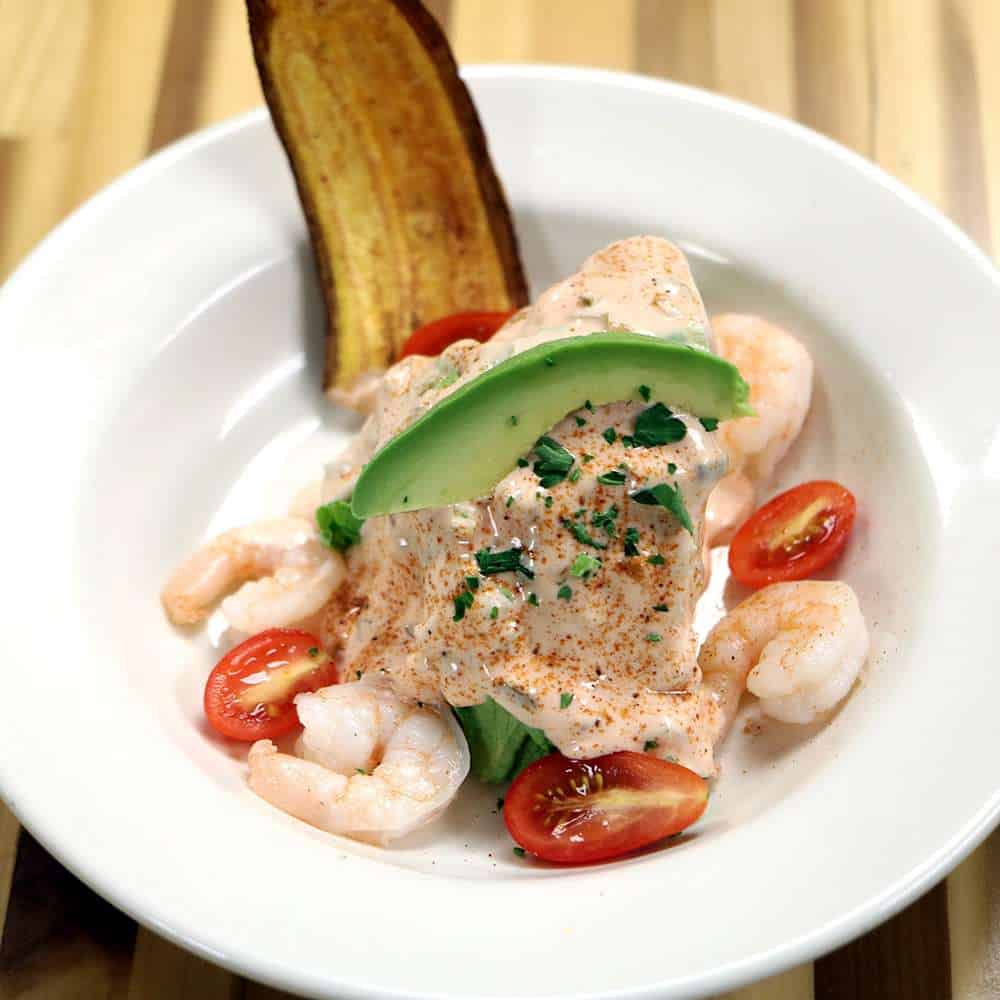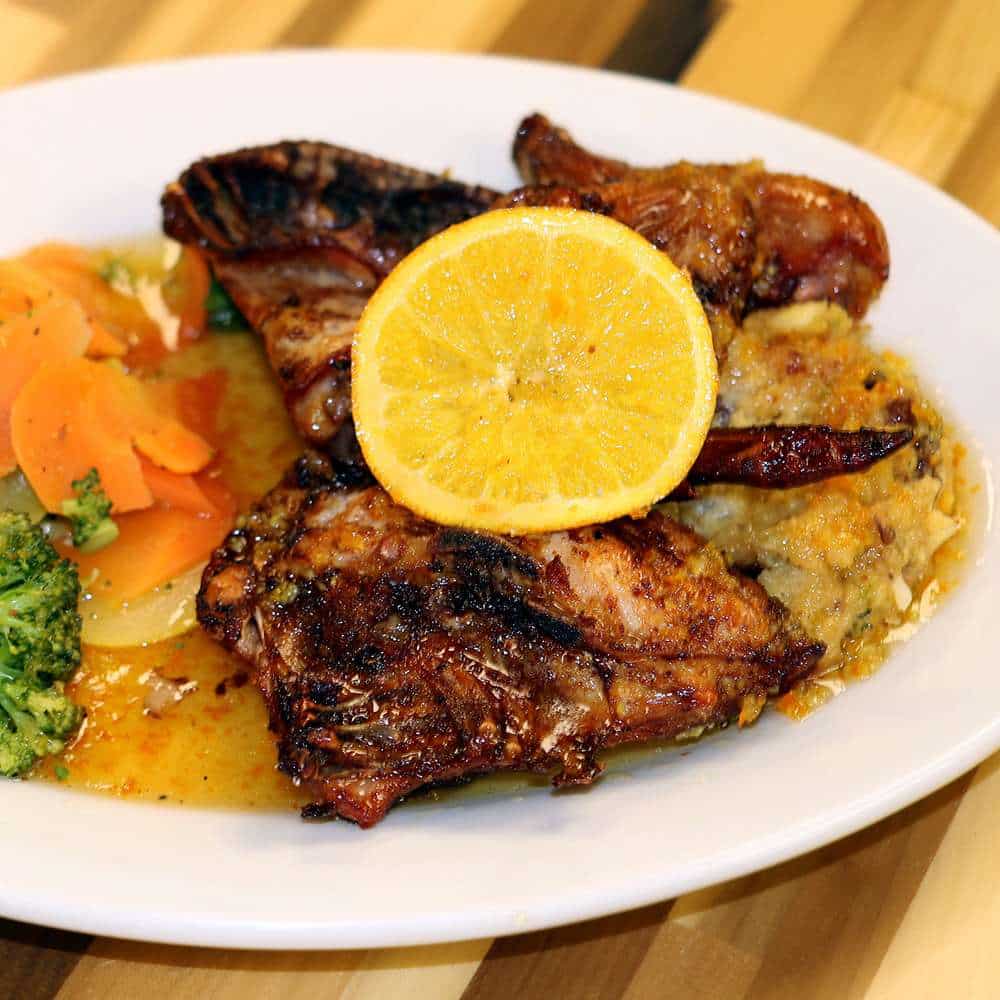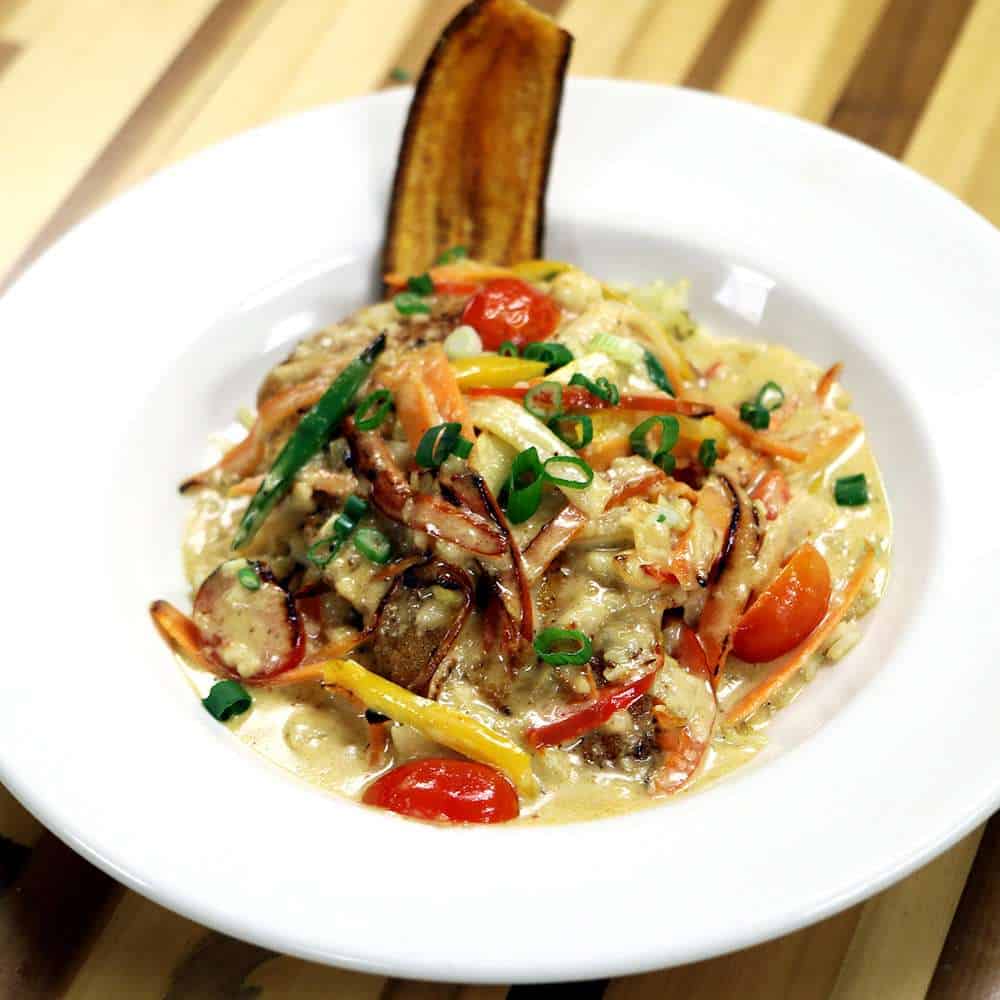 a carnival of tropical salsa, and veggies, served over coconut rice 8.99
————— topped off with your choice of skewer —————
Scallop 13.99 | Grilled Shrimp 12.99 | Mahi Mahi 14.99 | Grouper 16.99 | Sea Bass 15.99 | Salmon 14.99 | Jerk Chicken 11.99
Just Hooked Fresh Fish & Seafood
Rumba is proud to offer a large variety of the freshest fish available, direct from our own fleet of dayboats.

————— Add a Fiesta Salad 3.49 —————
panko crusted hogfish with sautéed jicama,
carrots and tomatoes over rice with a light coconut curry sauce
Sea Bass –or–
Mahi Mahi Brochette
over gulf shrimp, scallops, and fresh catch stuffing,
with a citrus cream sauce
fresh catch, shrimp, scallops over rice, topped
with bienville sauce and parmesan
a bowl of pure southern comfort,
gulf shrimp over a white stone-ground grit cake
island BBQ glazed over sweet potatoes
over linguine with a citrus cream sauce
South African Lobster Tails
single tail: 21.99,
twin tails: 39.99
Served with island slaw and french fries. Add a Fiesta Salad 3.49.
Served with two sides. Add a Fiesta Salad 3.49
6oz. most tender of all steaks
peppers, onions & chimichurri
slow smoked with mango BBQ sauce
onions and peppers. Jamaican me hungry!!!
Classic Jamaican Jerk
Grilled Chicken
topped with onions and peppers
rum marinated with pineapple chutney
citrus splash-marinade with cornbread cranberry stuffing
jerk wings, barbados tender pork rib and crispy fried shrimp bites
One-Pound Duroc Pork Chop